Memories from Java, classical piano music from the Dutch East Indies, Henk Mak van Dijk piano, published by DRC Dutch.
Two parts from Java Suite opus 45 and 46 (1944): Boenga angrek dilengah daon idjau berkilau (Orchids hidden in the green bushes), Fadjar (Dawn)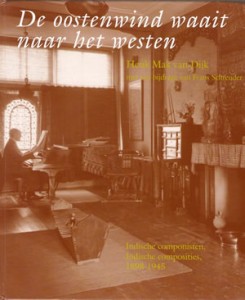 Cd that goes with the book The East wind blows to the West, writer Henk Mak van Dijk.
From the Java Suite op 46: prelude nr. 1 for piano: Petang di sawah (Evening over the rice-fields).
Frédéric Meinders, piano